Fight for c̓əsnaʔəm - The city before the city, a film by Elle-Máijá Tailfeathers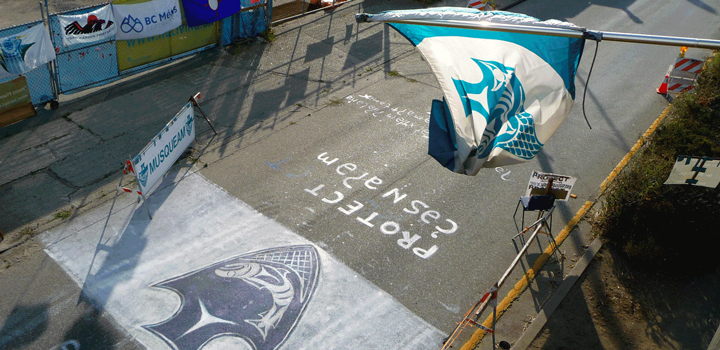 Marpole in Vancouver used to be one of the largest Musqueam villages called c̓əsnaʔəm. The Province of BC wanted to issue a development permit on an ancestral burial site in c̓əsnaʔəm. In c̓əsnaʔəm, the city before the city, director Elle-Máijá Tailfeathers, documents the Musqueam First Nation's fight to protect their heritage, culture and the national historic site. The film is playing Oct 16 at VIFF Repeats. For tickets, click here.
Synopsis (from VIFF website)
We live our lives on land that was never ceded or sold by those who were living here at "first contact" and yet we know precious little about the Lower Mainland before real estate. People often think of Vancouver as a new city, when in fact this region has been occupied for 9,000 years. This film aims to correct that with a meaningful reminder of the history and prehistory of this land and her first people.
Located in the area now known as Marpole in Vancouver, c̓əsnaʔəm was first occupied almost 5,000 years ago and became one of the largest of the Musqueam people's ancient village sites. Generations of families lived at what was then the mouth of the Fraser River, harvesting the rich resources of the delta. Today, intersecting railway lines, roads, and bridges to Richmond and YVR obscure the heart of Musqueam's traditional territory, yet c̓əsnaʔəm's importance to the Musqueam community remains undiminished. VIFF alumnus Elle-Máijá Tailfeathers, in collaboration with the Musqueam First Nation and the UBC Museum of Anthropology's curatorial team, shares an important and well-researched reflection on a time when BC was indeed super and natural.
Watch the trailer here.